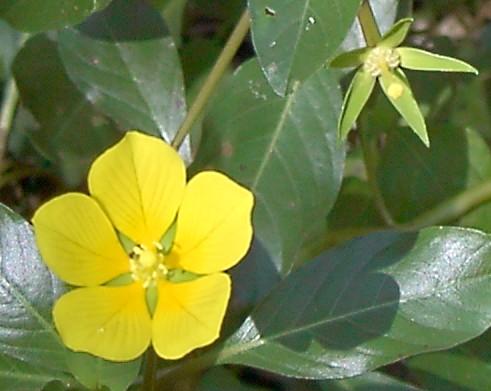 Water Primrose Creeper (Ludwigia)
The Water Primrose roots in shallow water or bog, and extends its branches along the surface of the water, providing an excellent transition for your pond edge. It is one of the best plants for consuming excess nitrogen, helping your pond become algae free! See Water Plants and the Nitrogen Cycle
As with all aquatic plants, do not transport to wild waterways.
Our experienced biologists treat each plant to insure is is free from disease or parasites. Our facilities are state inspected and licensed.
You are bidding on one dozen adult plants, 24" long. While we gladly replace plants damaged in transit, please order when your area is past severe frost.
Discerning pond owners have chosen J & J Aquafarms for over 35 years. Our plants come with an old-fashioned promise: Your satisfaction is guaranteed!
Cannot ship to NY, SC, WA
Each additional item qualifies for at least a $4 shipping discount if multiple items are purchased and paid together! We ship the Monday or Tuesday after your payment arrives (by Paypal, M.O., etc.).
Dealers, please email for wholesale pricing.
Hardy (will survive winters) to zone 7. Other zones normally buy fresh plants every year.
What is your Hardiness Zone?
Water Primrose (12 Plants)
Product Code: WP12
Availability: In Stock
Related Products
Featured